Last summer, one of my work colleagues organised a team cycling day (with cocktails/mocktails) when the first lockdown lifted. As you can imagine, there were a couple of cycle buffs with fancy machines and full gear. For me, it was the first time I had got on a bicycle for over 25 years. I don't own a bicycle, and I don't have the space to store one. I wore jeans, t-shirt and trusty trainers.
Turns out all you need (as an adult) to spend a gorgeous day cycling around is a helmet and a couple of apps on your phone. I haven't done the research on kids' cycles as my two are now teenagers and almost my height, but I'm sure there's a low-maintenance low-cost way! I use Santander cycles because there's a stand just down the road from home, and I see Jump and Lime all over the place. I'm even starting to replace my bus journey to work with a 15-min cycle. Not first thing in the morning though, need to be vaguely awake to be on a bicycle...
With this new-found freedom and expanded horizons, you can just imagine how delighted I was to be pointed in the direction of Cycle Islington family cycle routes. The first route on their list is a circular route through Islington's People Friendly Streets. Result!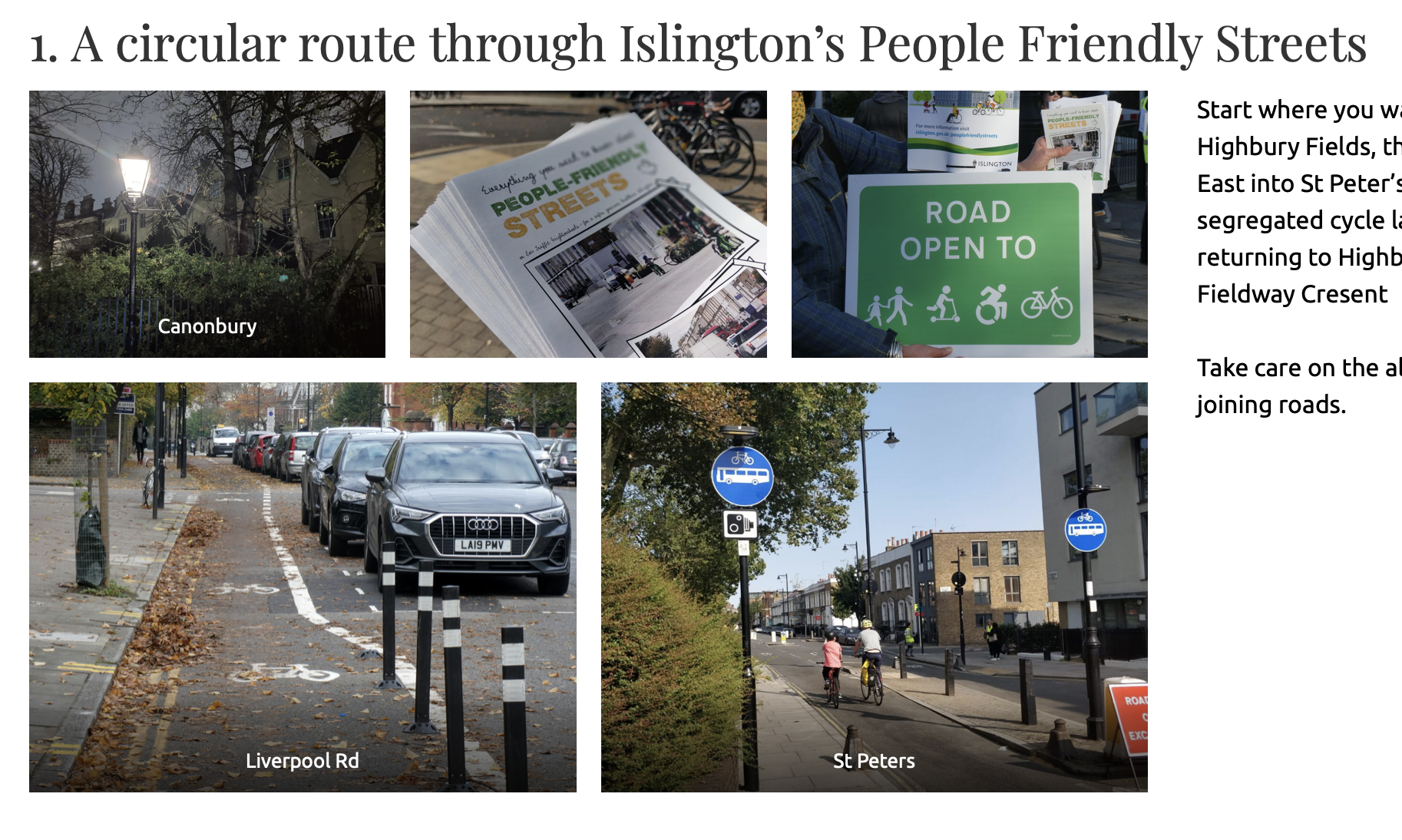 Inspired, I investigated a bit further, and found this amazing map of London's cycleways. It is absolutely game-changing. Active travel - bring it on!