Some articles are behind paywalls.
We're a bit delayed in getting this round-up out to you, so "news" is perhaps a misnomer... better late than never though! Enjoy.
The body of research into LTNs and their effects continues to grow, with stellar research by Laverty, Anthony A, Rachel Aldred, and Anna Goodman. 2021. "The Impact of Introducing Low Traffic Neighbourhoods on Road Traffic Injuries." Findings, January. Rachel Aldred presented this week and you can see her presentation on YouTube - really enjoyed this, we're big fans!
We particularly liked this letter from a happy bus driver published in Islington Tribune:
"I realised I had to change and I changed gear and switched routes," he said.
Moving on to a broad look at the world around us, the Economist reports on Paris' vision for low traffic communities: Trust your citizens and build more bike lanes. The idea isn't new: four years ago, the mayor of Paris unveiled plans to cut the number of private cars in French capital by half as part of campaign to tackle pollution.
And in Barcelona, pedestrian-first zones are expanding to cover most of the city centre.
Over the next decade, Barcelona will convert its entire central grid into a greener, pedestrian-friendly area almost totally cleared of cars.
Focusing on London, we are delighted that an accelerated timescale will see the Strand become traffic-free in front of Somerset House and King's College London by August 2021
Plans to pedestrianise the roads around the Strand/Aldwych gyratory are being brought forward. Westminster council has approved £18 million worth of changes to the area which will create a traffic-free space centred around St Mary le Strand Church... Apart from creating a lot more pedestrian space, the council expects that the area will become a site for festivals and art installations.
Moving to social media, we've noticed a number of visual representations popping up showing how efficient street use can become by regulating cars/cycling/foot/public transport, for example: Shroedinger's road space. Have you noticed these?
Delighted to see Pedal Me profiled on BBC News! The massive up-tick in "ghost" or "dark" business during lockdowns has and will hopefully continue to result in a corresponding growth in non-motorised bicycle delivery, as low traffic schemes control the flow of motorised fulfilment by motorbike/moped. For our own Shop Local profile, check out Pedal Me - Moving Things The Right Way.
Zooming into Islington, it's great to see a big new bike shop soon to open on Essex Road on corner of Gaskin Street. Balfe's Bikes have several shops across London and into Surrey.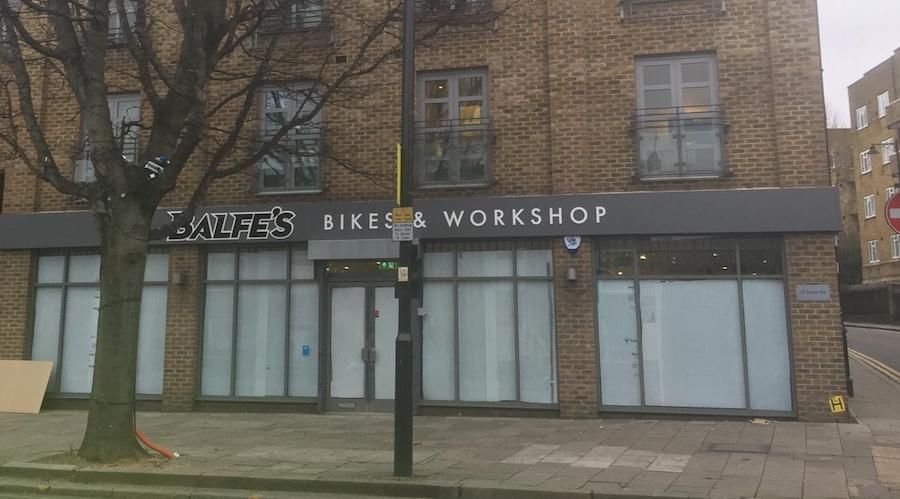 Tom Cohen at University of Westminster writes: Low traffic neighbourhoods: our opportunity to avoid low democracy neighbourhoods
Highbury West and Highbury Fields LTNs went live on 11 January! Check out NextDoor. An Islington resident wrote this brilliant letter about them, published in Islington Gazette - Keep calm: Drivers need to get used to new roads
And here are the first signs of great feedback on those schemes from Twitter.
We're leaving it there for this round-up. Keep healthy. Keep sane. Keep dry.